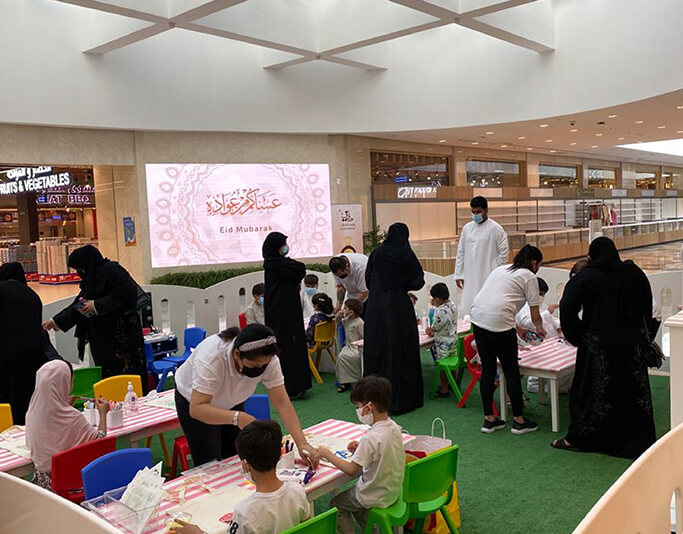 A one-stop community shopping and leisure destination, Kalba Mall has been completely designed to create a remarkable day out for shoppers and enhance the overall customer experience. The mall is located strategically by Kalba Corniche, university and government buildings, and Kalba Mangrove Forest, Kalba Mall's ideal location aims to target both residents and tourists alike.
Kalba Mall promises to fulfill the daily needs of its community population and neighboring areas. Step inside and find yourself in a one-stop destination for daily services, dining options, leisure and entertainment, and elevated grocery and retail shopping.
Aimed to be the top community mall in the East Coast, Kalba Mall is home to Sharjah Coop, and renowned international brands such as "Starbucks", "Bath & Body Works" and many more. The mall also hosts local and regional brands such as "Jawhara" and "Taif Al Emarat". Entertainment options include a leading kids play area "Fun City" and a cinema by "Q Cinemas".